The Gallery
The Gallery is a large open space that is great for all kinds of events. Art Shows, weddings, yoga and fitness classes; just to name a few!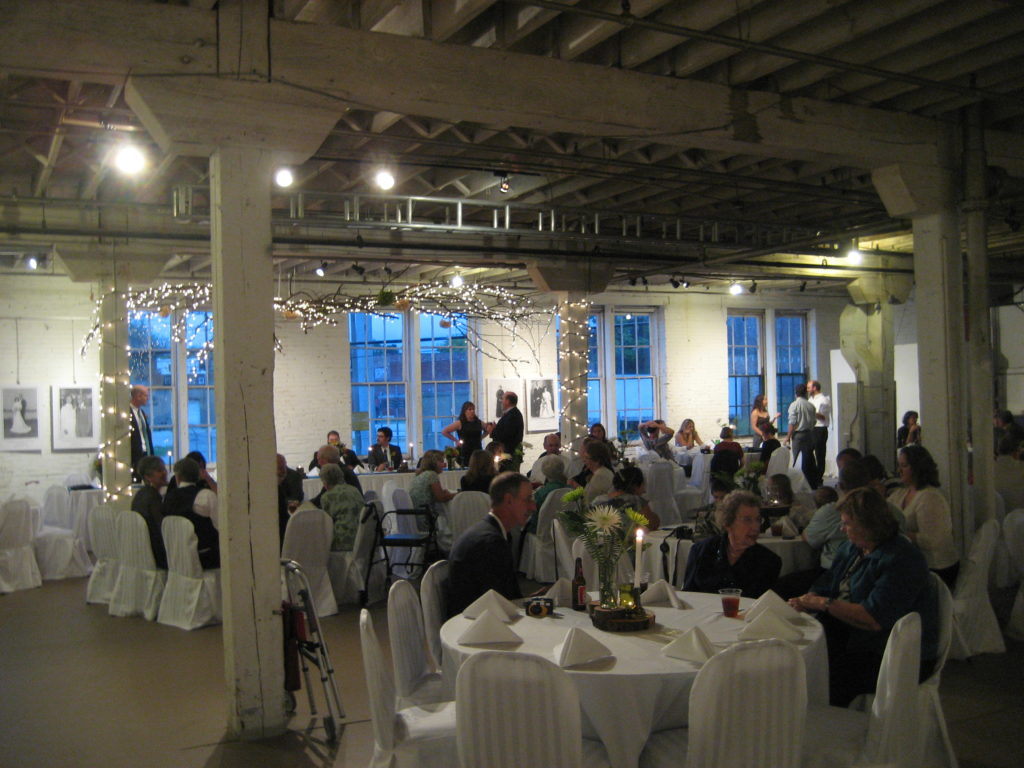 The Bar and Reception Room
The Reception Room is a cozy area with a nice built-in bar and band area.
The Koken Cafe
A bright room with a bar and small commercial commissary; the Cafe is perfect for small events or business meetings.